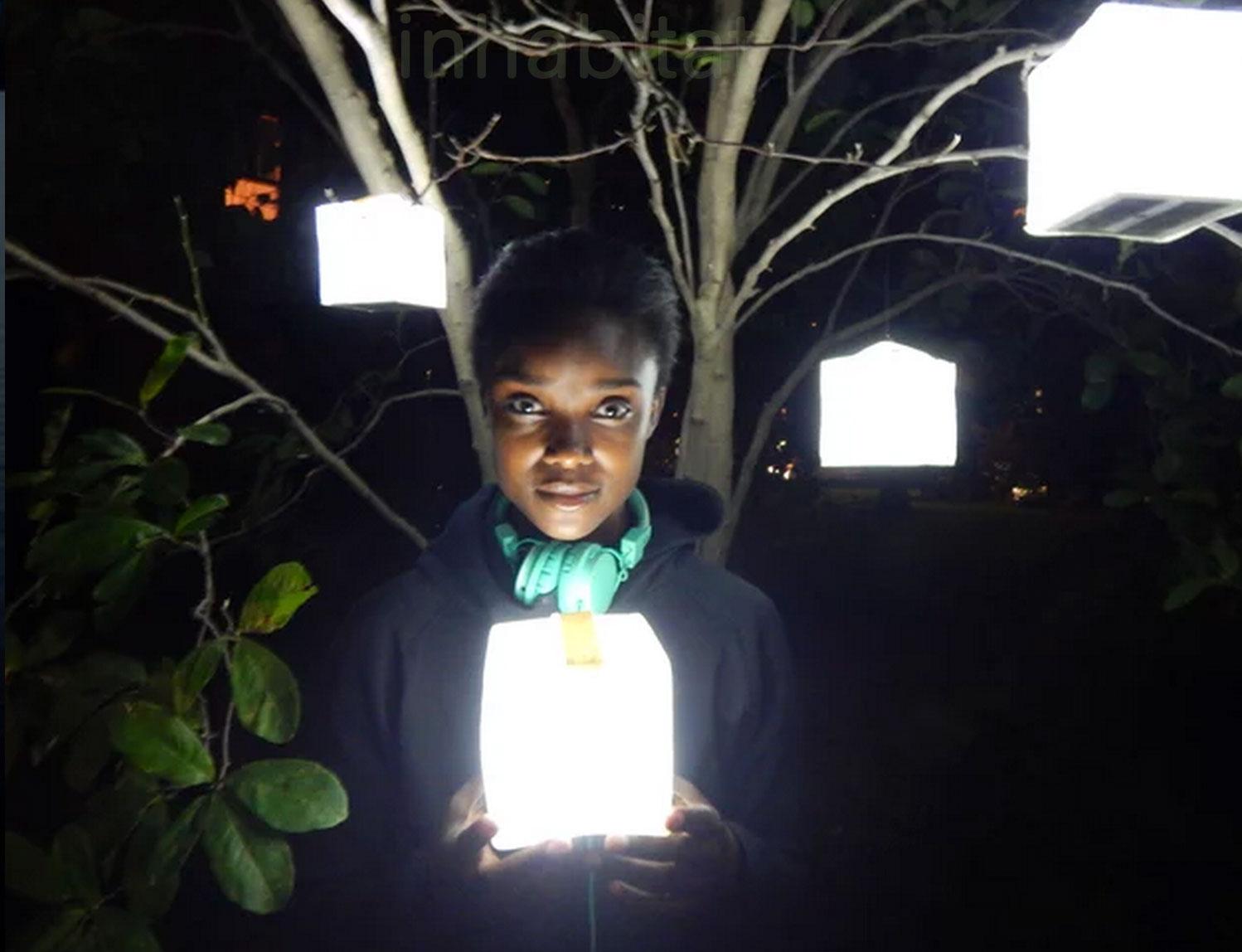 Solarpuff from SoLight Design is genius!
It is from a company set up by Alice Min Soo Chun and Stacy Kelly whose mission is to literally spread light around the world. Their stated company mission "is to provide lights to those who need them most. There are over 1.6 billion people who have no access to electricity and clean sustainable lighting, something most of us take for granted."
They are doing this with the invention of a well-designed, practical light that they have called the Solarpuff. It's no ordinary light. A water resistant, solar powered 90 lumen light with 3 settings that flat packs easily and puffs out to into a well-designed soft cube that can be used anywhere. Put it in a tree to light up the garden, line them along the deck in the garden, bring them along to the beach for when the sun goes down, bring them camping or just light up the dinner table!
The great thing about the Solarpuff is that when you purchase one you are contributing to help achieve this mission. The more Solarpuffs that get sold around the globe (they are now available in over 40 countries) the light (or contribution from purchasing) can be sent direct to where it's needed. Also for every purchase made in Australia online at www.solight.com.au 10% of the purchase price goes back directly to the NGO's working with Solight Design to achieve their mission. You can read more about that here http://www.solight.com.au/give In celebration of the Australian launch of Solarpuff there is 20% off the 3 pack for all pre-orders. Stock is expected late August.
You can also make a direct contribution and send light to many countries that need it today here at http://www.solight-design.com/give/ Countries such as Nepal, Haiti, Syria, Ghana, Senegal, Equador, Cameroon.
For wholesale enquiries contact www.evobrands.com.au