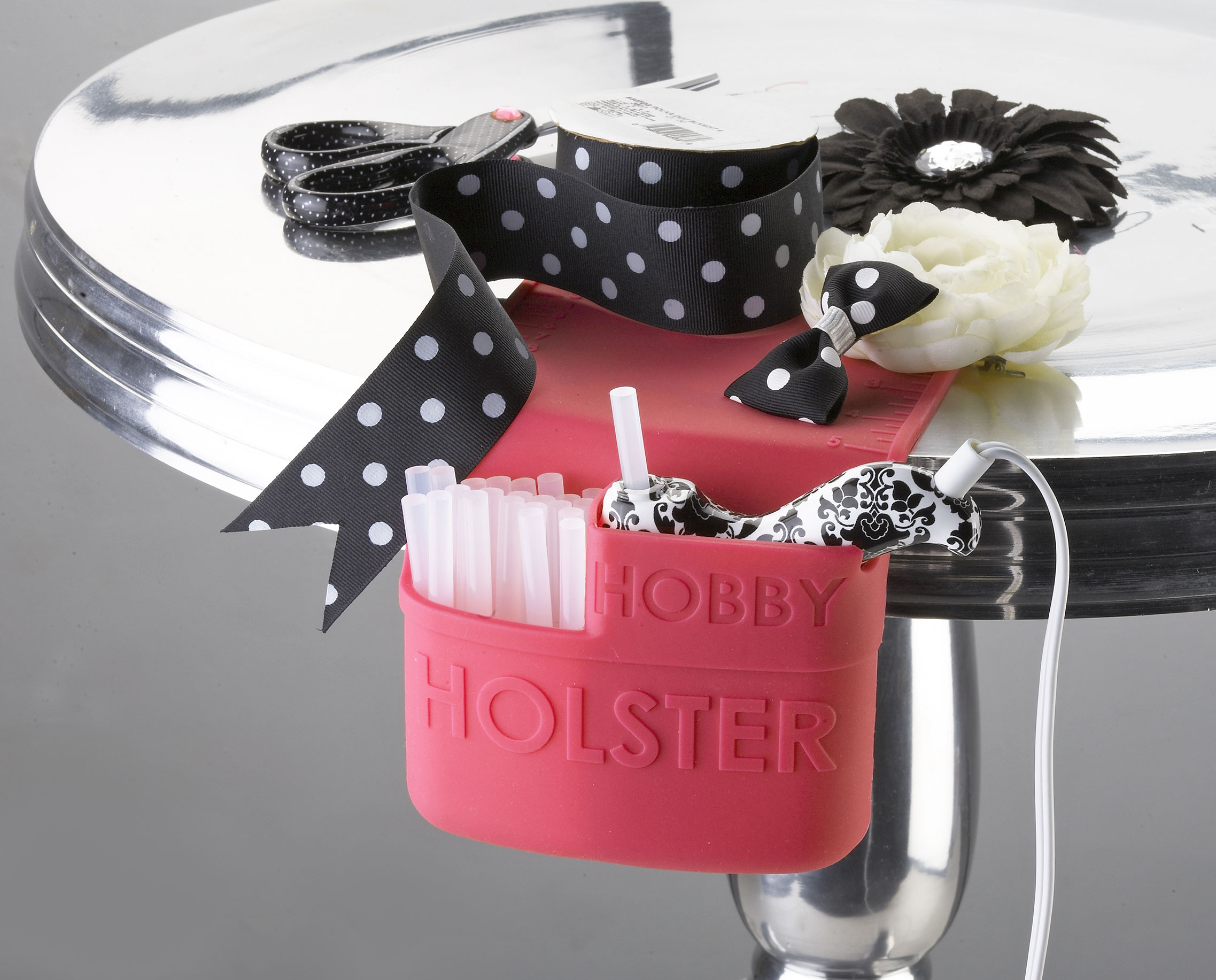 Hobby Holster from Holster Brands recently arrived in Australia at www.holsterbrands.com.au. It is something that I came across purely by chance and now I can't live without it. Holster Brands have invented a plethora of really smart colorful silicone based products to use around the house – in the bedroom, bathroom, kitchen and art room! One of the smarter features of the Holster range is their ability to stick and hold to any surface.
I'm one of those people that has to have a tidy desk before I start work and the Hobby Holster is great for that. With the Hobby Holster I have found it simply creates more space on the work surface. It's made from silicone so it is designed to hold hot things, like the glue gun. You can put the glue gun in there when it's heating up, cooling down or while you work with it. Heat resistant to over 200 degrees so it's not going to damage easily.
The divided pocket allows you to hold a large or small glue gun as well as glue sticks, crafting pliers, scissors, hole punches, stamps and much, much more. With a built in ruler and 5 colors in the range it means no more messy workspaces and your glue gun and glue sticks all in one place. I agree with whoever said that 'Creativity is a gift, it doesn't come through if the air is cluttered'. Hobby Holster is available at www.holsterbrands.com.au in Green, Grey, Light Purple, Turquoise and of course Pink for $32.95. Have a look at the video below.